IAMMEDIC is now featured in the new issue of Music Connection Magazine.
IAMMEDIC will be having their CD Release Party tomorrow night at Cinespace in Hollywood. The band plays at 11:00pm and RSVP/Admission info is on the flyer below.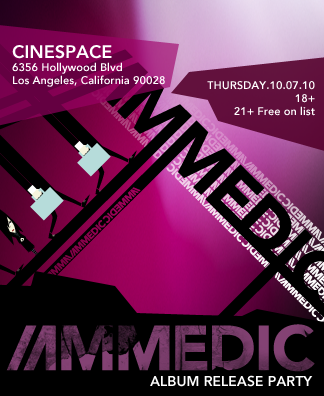 IAMMEDIC is now featured on the front pages of both iLike.com and Purevolume.com Check out iLike to stay updated on his latest music and access content that won't be available elsewhere this week. If you visit Purevolume.com this week you can stream the entire EP The Tale Of Abigale Withers, click HERE to listen.