You can now stream the entire EP Quit Music from Meeting Of Important People exclusively on AOL Spinner HERE.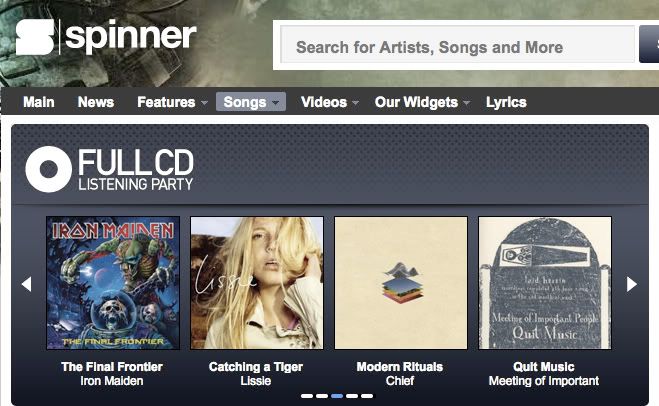 The Moon And Her Mother's new music video for "The Red Dove" is currently featured on the front page of AOL Spinner as 'Video Of The Day'. The stop motion music video was directed by Andrew Freer and the song comes from TMAHM's recently released Self-Titled album, now available on iTunes.
Click here to check out the full feature on Spinner.com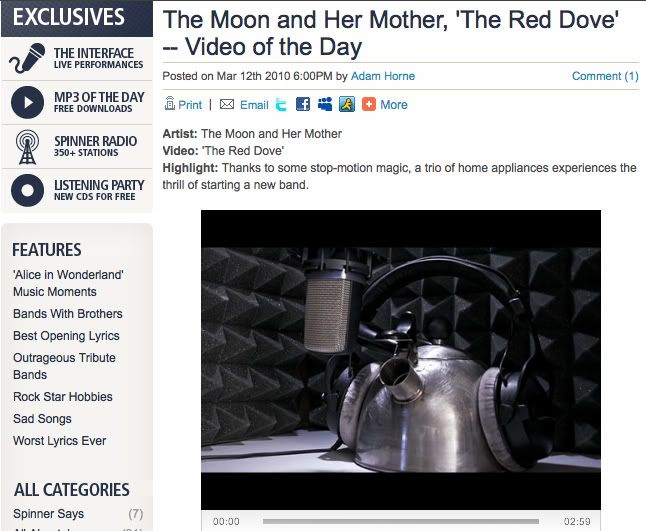 You can now stream the entire LP from The Moon and Her Mother on AOL Music / Spinner for their Full CD Listening Party! The new LP drops tomorrow, 2/9 on iTunes/AmazonMP3 and most other online retailers.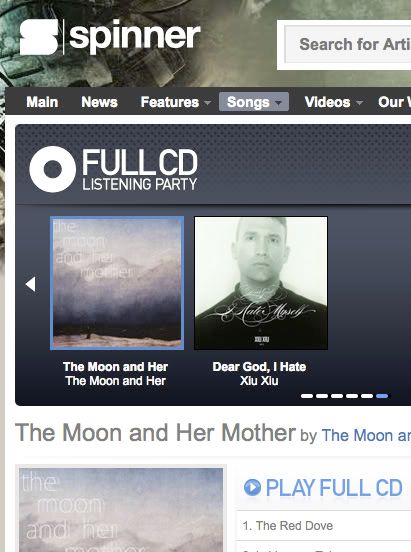 Meeting of Important People's new video for "Brittney Lane Don't Care" is now AOL Spinner's Video Of The Day! Click here to view the feature.