Michael Lowman was recently featured in the South African newspaper The Benoni City Times.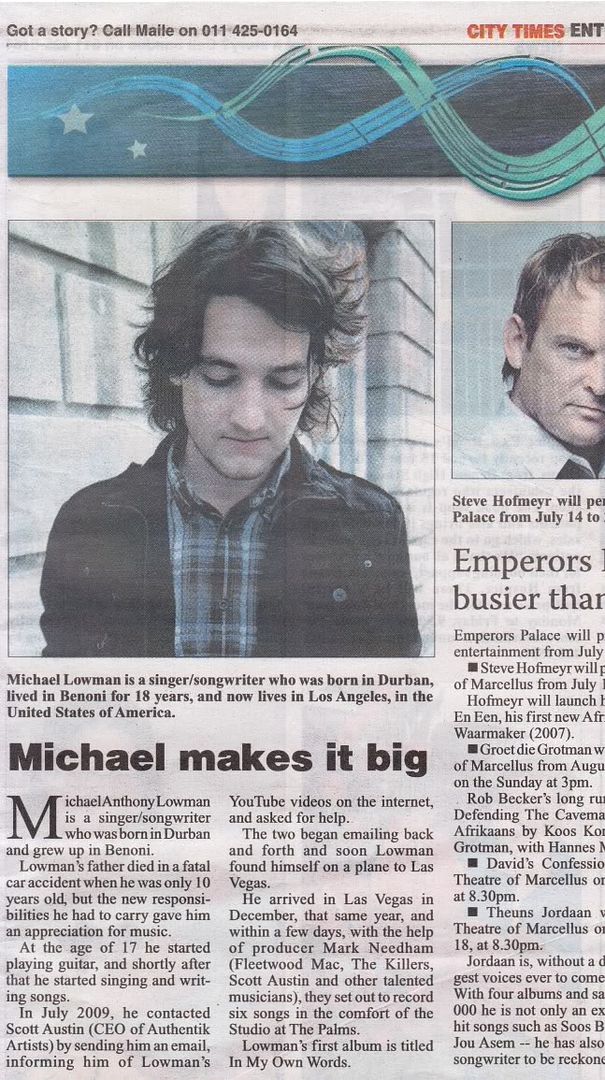 The Orange County Register have posted an impressive write-up on We Are The Arsenal on their official website. This feature will also run in the printed newspaper tomorrow morning for those that subscribe. You can view the article here.
Brandon Rogers recently had a mention in the LA Times about his co-hosting spot on the popular TV Guide Network show Idol Tonight. To view the article in PDF format click here.
Brandon's new album Automatic will be released on May 26th and new tracks will be posted next week.