Catch Hands Like Glass live this Sunday with Jamies Elsewhere at the Whisky A GoGo in Hollywood, CA.
The Authentik INK. Tour starts soon and there will be a kickoff party next Thursday, Oct 7th at ECCO in Hollywood. Check out the details on the flyer below.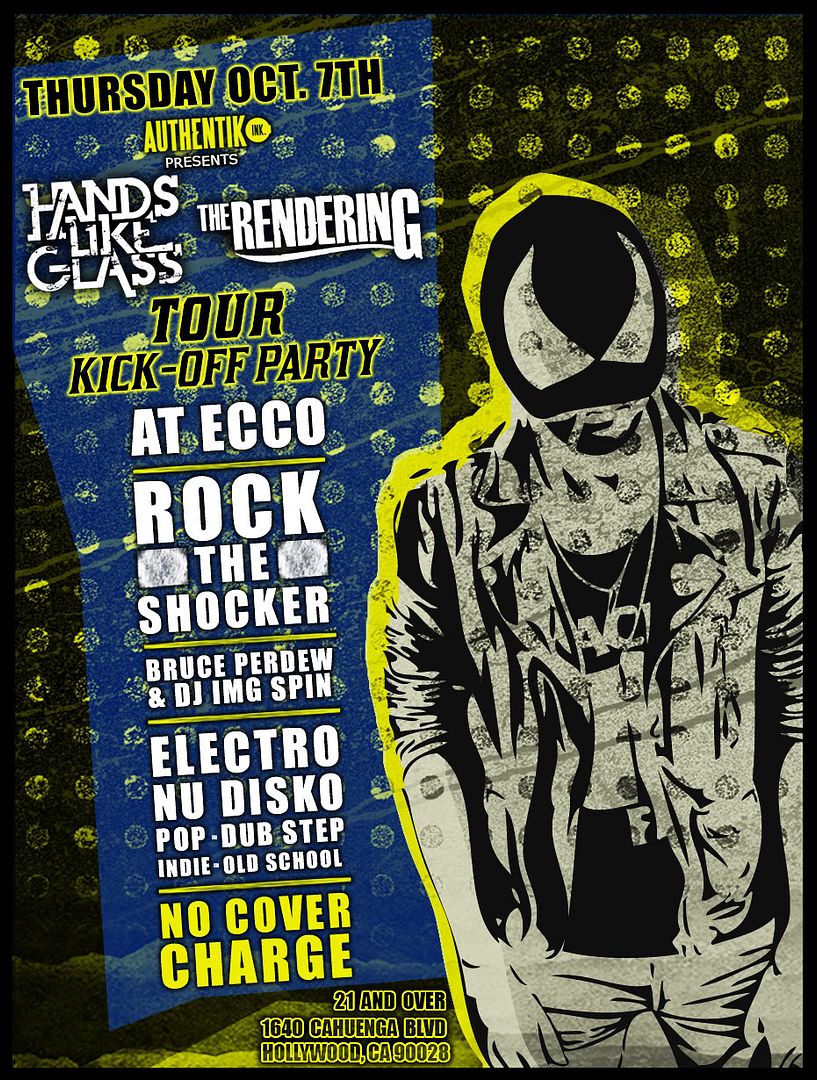 We Are The Arsenal are now featured on the front page of Mevio Music with their music video for "Like My Body". The song comes from their 2009 album They Worshipped The Trees, click HERE to see the feature.