IAMMEDIC is now featured in the new issue of Music Connection Magazine.
Bob Bradley from Authentik Artists is now in the running to host a panel at SXSW 2011. Please take a moment and cast your vote and read more about the panel he would like to host. Click HERE to vote and get additional info.
** Also a huge thank you to RM64 for posting about the panel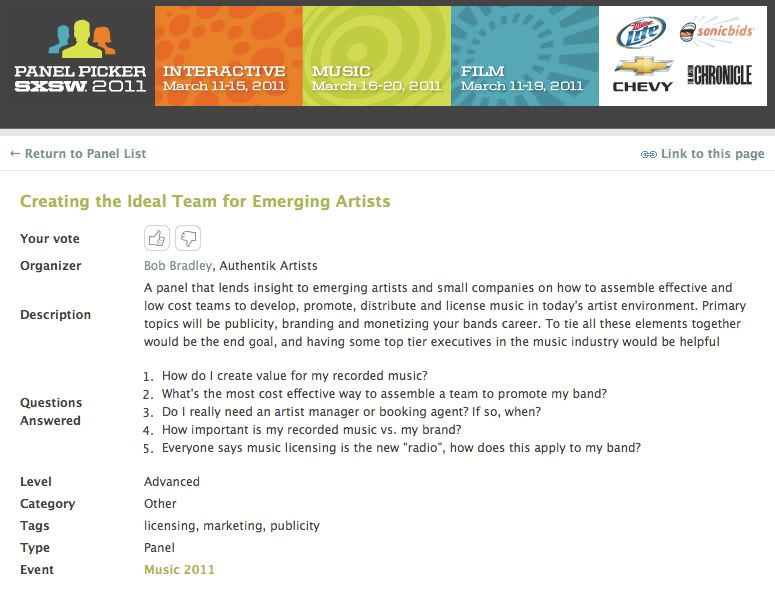 Join us Tuesday nights in Hollywood at Angels & Kings all Summer! Tomorrow night the first 25 drafts are on the house! More info on Facebook HERE.
$4 Drafts $6 Cocktails $9 Large and Shot
First 25 drafts are FREE!!
A night of good old fashion Rock and Roll
Presented by: BJC Events, Authentik Artists and Anthem Films
9am-2am every Tuesday
www.AngelsAndKings.com
Questions? Email Bob Bradley at Press@AuthentikArtists.com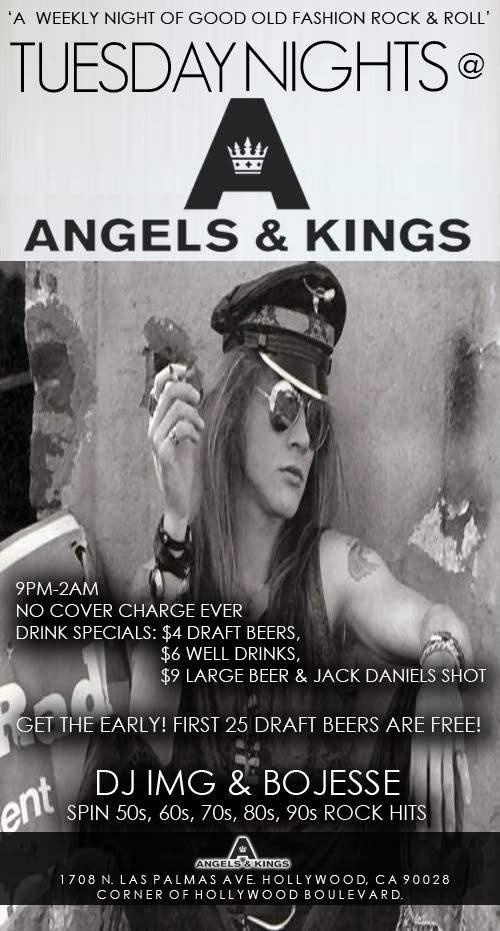 Starting tomorrow night, Authentik Artists will be co-promoting Tuesday nights at Angels & Kings in Hollywood with BJC Events. Come join us for $3 drafts/$5 well drinks and hang out with music industry executives in an awesome rock environment. If you have any questions feel free to email us at Info@AuthentikArtists.com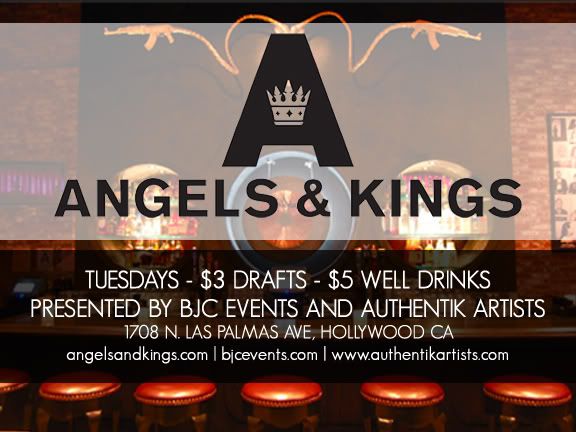 Check out the top 10 of 2009 list by Authentik Director of Marketing Bob Bradley in the new issue of Indiependent Music Magazine HERE.
Check out a new interview with Authentik's Director of Marketing Bob Bradley on the website ForTheSound.com HERE
Check out this small article "Helping Young Artists Prosper" that was posted recently in The Washington Post. A nice mention of Authentik Artists was made by Alexis of Bandsintown.com (a site artists and labels should be using!). -  View the article HERE.
You can now download the 2nd episode of Authentik Artists' official podcast on iTunes and Podbean. This episode continues the discussion of DIY Marketing techniques and trends in today's music industry. Check back every Friday for a new podcast!
The Authentik team will now be posting a weekly podcast featuring industry insight on topics that matter to you. Check out the first episode that features Authentik CEO Scott Austin and Director of Marketing Bob Bradley talking about DIY marketing. Check back on AuthentikArtists.com and iTunes for the latest episodes, each week we will be featuring a new topic and mixing in exclusive interviews, music news and song streams from our artists.
Authentik Artists will be attending this week's CMJ Music Marathon & Film Festival in New York City. Be sure to catch the opportunities to see emerging artists perform and gain insight from industry experts at the various music panels.
Meeting of Important People will be performing at the On Another Note showcase on October 22nd at Bruar Falls in Brooklyn, NYC. The address is 245 Grand, Brooklyn, New York 11211 and the band performs at 9pm. To hear music from the band and learn more about this and upcoming shows visit the band on Myspace.
Authentik Artists Director of Marketing Bob Bradley will be moderating an informative panel called Career Choice Series: I Want to Work In Music Marketing on Thursday, October 22nd at NYU, Kimmel Center (4th Floor, Room 406). For more info on this panel and others click here.