The Boys Of Summer have posted a new Kid Cudi cover track exclusively on Absolutepunk.net Click HERE to hear the song.
Check out the premiere issue of Variance Magazine online and read editorial features on both Michael Lowman and Hands Like Glass.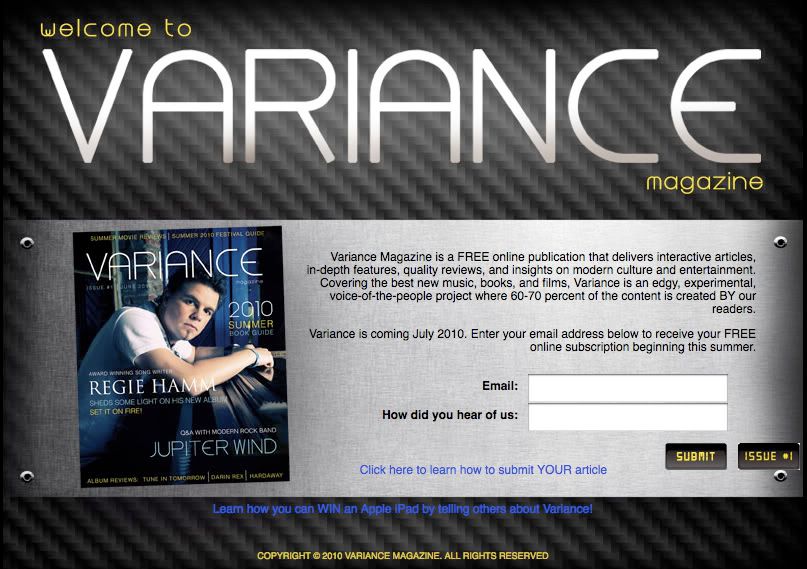 The Boys Of Summer have a new review on Absolutepunk.net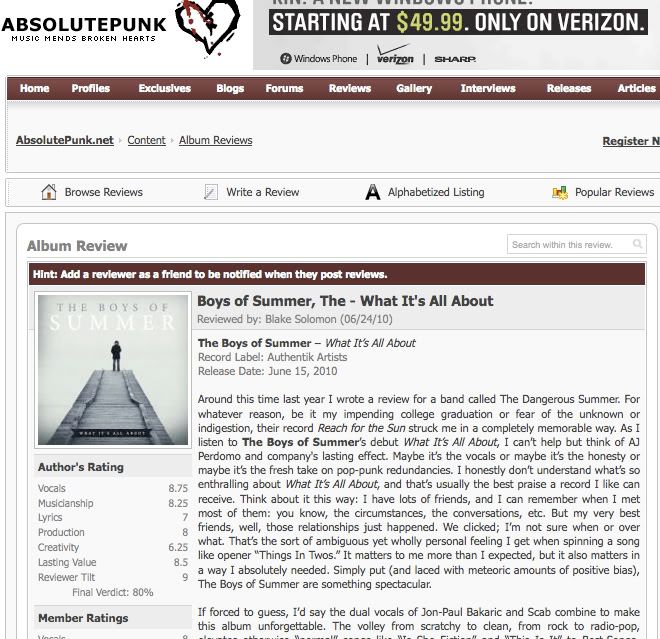 The Boys Of Summer have a new album review on The Sound Alarm. Click HERE to read the review.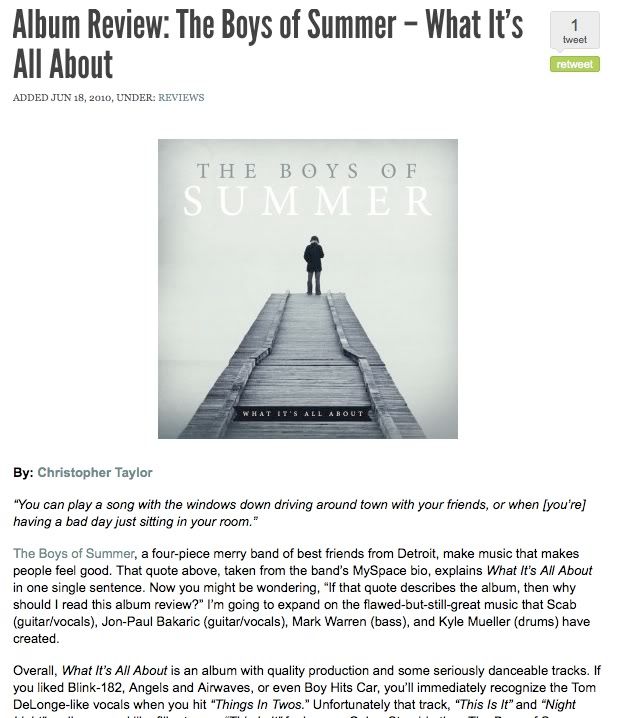 The Boys Of Summer are now streaming their entire LP What It's All About exclusively on Purevolume.com! Listen to the 12 song release and download a FREE mp3 of "Things In Twos".
The Boys Of Summer will be giving away a FREE copy of their new LP What It's All About every day until the end of June. Simply retweet the following – "@theboysofsummer just released their new record "What It's All About" on iTunes, pick it up here: http://www.tinyurl.com/2awe6aa"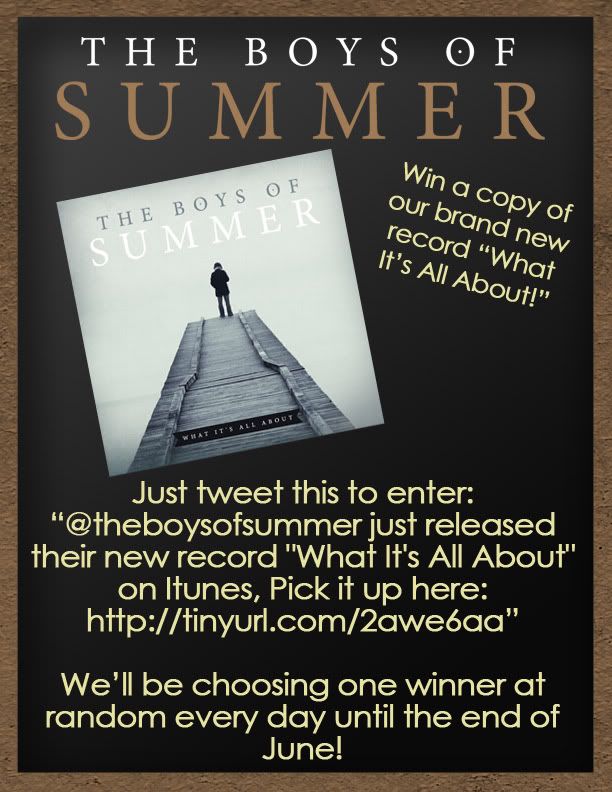 What It's All About, the new LP from The Boys Of Summer is now available on iTunes and most other online retailers. Pick up this 12 song release for a special price of only $7.99 HERE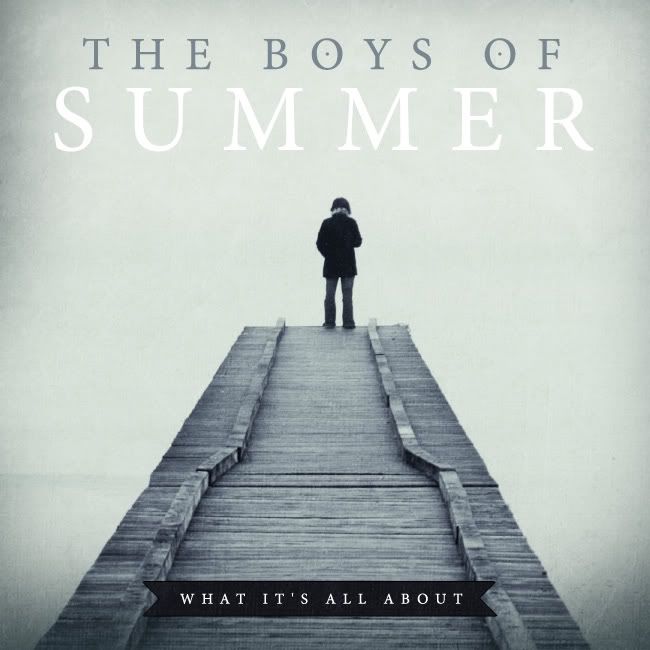 The Boys of Summer are and always have been four best friends making music because we love it. We are four-piece rock band from the suburbs of Detroit that have finally found ourselves. After our whole lives spent on making music and being in bands we have found our voice. We have figured out the message that we want to convey to all of you, and the story we want to tell.
In today's industry things are really hard, money rules everything, and where we are from times are really hard. We are going to be committed to creating an environment, a family, where we can all connect. We have written and recorded 12 songs about certain times in our lives that we all want to share with you. Hopefully through this outlet online, as well as more in the future, you all can send us comments, messages about anything you'd like to hear from us or just to share stories with us. We hope that this record can evoke every emotion possible. You can play a song with the windows down driving around town with your friends, or when your having a bad day just sitting in your room. We want to share those times with all of you. Hopefully our relationship can go beyond just music. We all have big dreams, but we all need each other to make them come true.
The Boys Of Summer are: Kyle Mueller-Drums / Mark Warren – Bass / Jon-Paul Bakaric - Guitar and Vocals / Scab – Guitar and Vocals
—————–

What It's All About (Avail 06.15)
What It's All About on iTunes (Available Now)
Physical CD / Shirt Pre-Order (Purchase Now!)
Hands Like Glass have been added to the 2010 Rockin' Roots Festival in Bakersfield, CA at Stramler Park. This June 5th show has dozens of emerging and successful alternative artists like All Time Low, Boys Like Girls, Chelsea Grin, The Word Alive and more.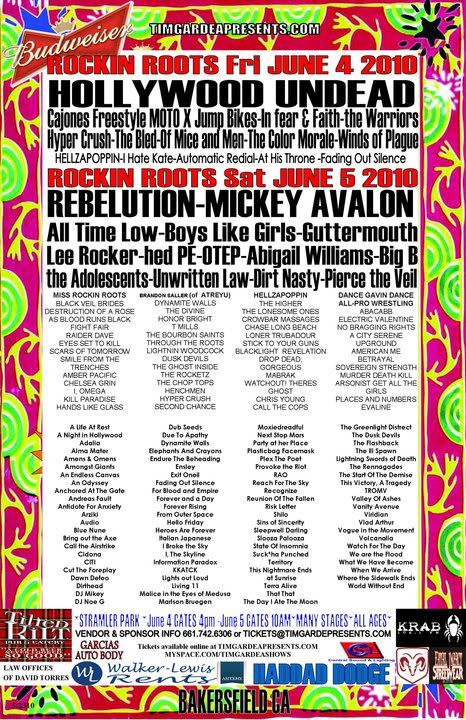 The Boys Of Summer have announced the tracklisting for their new LP What It's All About and have posted a new song called "This Is It" on their Myspace page. The new record will be available on iTunes and most other retailers on June 15th, 2010.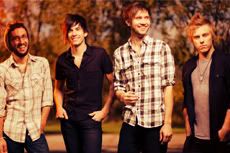 1. Things In Twos
2. This Is It
3. Love Like An Arms Race
4. Is She Fiction
5. Night Light
6. My Best Interest
7. Maps And Magnets
8. A Long Road Home
9. Gun Shy
10. I Don't Belong
11. What It's All About
12. 85 Insignificant Heartbeats