Rag Rag and their new Myspace profile are now featured on Myspace Artist HQ! Click HERE to see the feature.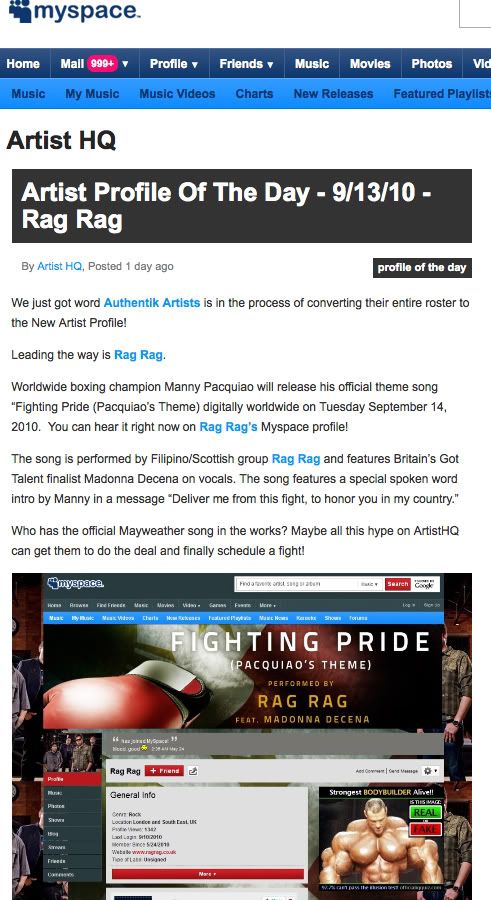 We are excited to kick off the New Year and announce that we have signed Chicago, IL based act The Moon and Her Mother. The debut self-titled LP will be available on February 9 and you can preview 2 new tracks from the effort on his official Myspace page. Below is the official artwork and tracklisting from the LP.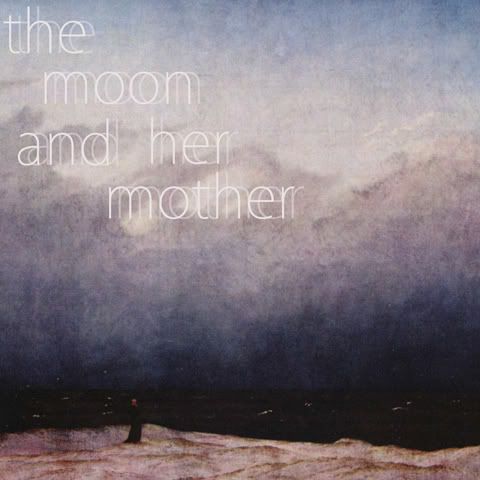 1. The Red Dove (listen)
2. In Vacuum Tubes
3. Strong City (listen)
4. Two Hundred Feet
5. The Last Catastrophe
6. In Magazines
7. Numbers
8. Televangelists
9. Radio
10. In The Space Between Atoms
11. Pneuma
Graham Isaacson recently re-located to the Los Angeles area and has been busy booking new regional shows. See below for his updates and make sure to pick up a copy of The Primer EP on iTunes or Amazon.
08.29.2009 – Hotel Cafe – Los Angeles, CA
09.10.2009 – The Mint – Los Angeles, CA
09.16.2009 – Club Aura – Studio City, CA
Scott Austin, CEO of Authentik Artists presents his fourth episode of Breakdown and follows-up on his first videocast pertaining to emerging artists seeking a booking agent in today's music climate.
Episode #4 – How to Get a Booking Agent (Response to viewer email #1)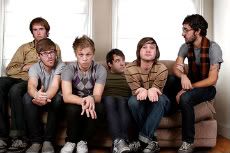 Authentik Artists has signed an exclusive agreement with Detroit, MI-based That Was Something and will be releasing their new EP Down But Not Out on December 9th. TWS has made a name for themselves as one of the hardest working power pop bands in the business, growing a massive online presence and fan base.
The release coincides with 2 consecutive tours starting on 12/5 with E For Explosion, Thieves and Villains, and Breathe Electric which will take them through the end of January 2009. For more details on the tour and the release visit www.AuthentikArtists.com or the band's MySpace page.
Posted in
News
Tagged

alternative, and, artist, Artists, authentik, but, deal, development, distribution, distro, down, e, electronic, emo, explosions, for, ingrooves, management, not, out, pop, record, signs, something, that, thieves, villains, was
Leave a comment
Civalias is now featured on the front page of iTunes on the Indie Spotlight page. If you haven't had a chance to pick up his new EP You.Me.We, you can download now on iTunes for only $3.99!
If your a huge Flickr fan like we are, be sure to check out Authentik Artist's official photostream! We will be uploading new content all the time so make sure to visit often. Also if you ever have photos of any of our artists, you can make your own account and help contribute by adding tags like the name of the band/person/member and Authentik Artists. This will make them easy for other Flickr users to find.
Posted in

..Label News.., News
Tagged

artist, Artists, authentik, brandon, civalias, flickr, label, living, photo, photobucket, photography, photostream, pics, pictures, record, rogers, stream, the, upload, we, yahoo
Leave a comment
Welcome to the Authentik Artists music licensing Portal.
If you are a supervisor in need of high-quality music in a variety of genres, Email Bob Bradley at rwb(at)AuthentikArtists(dot)com or call 714-321-1471 for a password to access our diverse catalog that includes instrumentals.