The new music video from Alan Parsons for "All Our Yesterdays" is now on Youtube. Click HERE to watch the video.
Check out the exclusive premiere of Alan Parsons' new music video for "All Our Yesterdays" exclusively on Yahoo! Music. Click HERE to watch the video.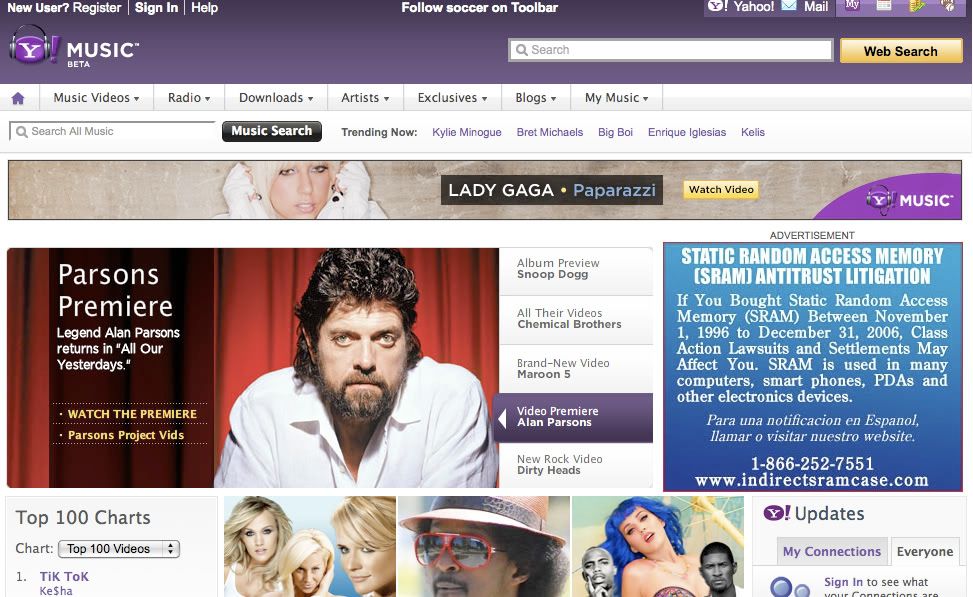 The Boys Of Summer are now streaming their entire LP What It's All About exclusively on Purevolume.com! Listen to the 12 song release and download a FREE mp3 of "Things In Twos".
What It's All About, the new LP from The Boys Of Summer is now available on iTunes and most other online retailers. Pick up this 12 song release for a special price of only $7.99 HERE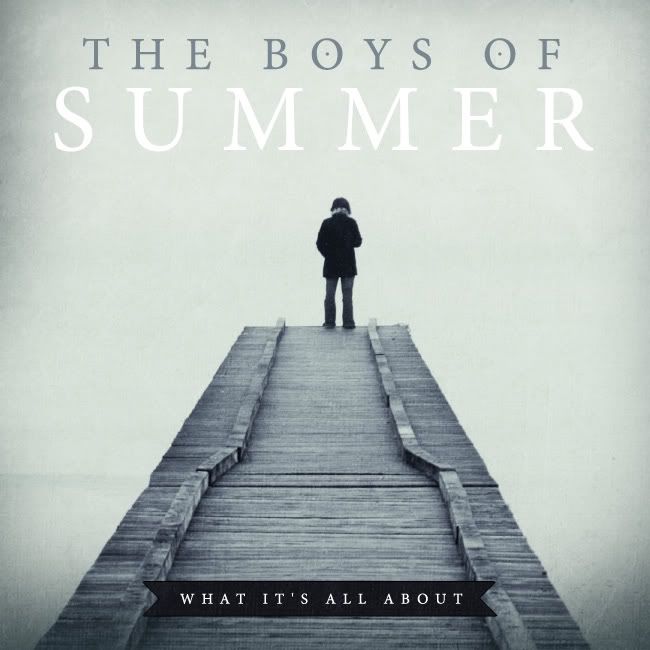 The new single "All Our Yesterdays" from Alan Parsons is now available on iTunes! Get the song and the bonus track "Alpha Centauri" by clicking HERE.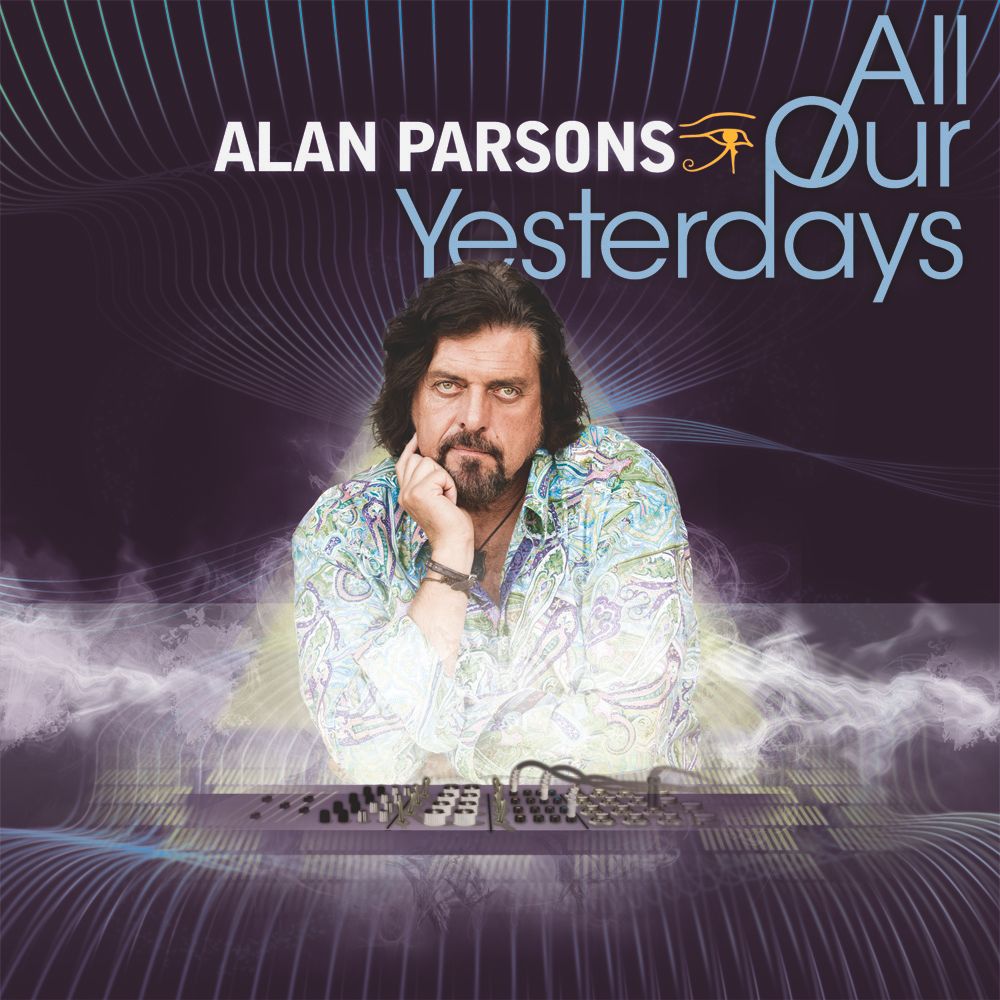 Alan Parsons had dabbled with live performance in his late teens as a folk/blues acoustic player and as a lead guitarist with a blues band in the late sixties. But as soon as he landed a job at the famous Abbey Road Studios in London at the age of 19, it became clear that the world of sound recording was to dominate his career. He was fortunate enough to work as assistant engineer on the last two albums by The Beatles and after he qualified as a fully-fledged recording engineer, he went on to work with Paul McCartney and The Hollies among many others. But it was his contribution as engineer on Pink Floyd's classic Dark Side Of The Moon that really got him world attention. That soon led to striking successes as a producer – notably with Pilot's Magic, John Miles' Highfly and Music and Steve Harley's (Come Up And See Me) Make Me Smile.
He also produced the hugely successful Year Of The Cat album with Al Stewart and two albums with American progressive rock band Ambrosia. In 1975 he met Eric Woolfson who not only became his manager, but joined forces with Alan as a songwriting and performing partner for what became known as The Alan Parsons Project. The APP's debut album, Tales Of Mystery And Imagination based on the works of Edgar Allan Poe paved the way for a signing to Clive Davis' newly launched Arista label and a string of hit albums, namely I Robot (1977), Pyramid (1978), The Turn of a Friendly Card (1980), Eye in the Sky (1982), Ammonia Avenue (1984), Vulture Culture (1985), Stereotomy (1986) and Gaudi (1987). A brief venture into musical theatre resulted in Freudiana in 1990.The show ran for over a year in the historic Theater An Der Wien in Vienna. Eric and Alan then went separate ways. Eric devoted his career to the musical theatre while Parsons felt the need to bring his music to the live concert stage and to continue to record conceptual symphonic rock music. With his long-standing previous APP collaborators, guitarist Ian Bairnson, drummer Stuart Elliott and orchestral arranger Andrew Powell, Alan dropped the "Project" identity for Alan Parsons – Try Anything Once in 1994. The partnership continued for On Air in 1996 and The Time Machine in 1999. During this time the first incarnation of  "Alan Parsons Live Project" toured to sell-out audiences throughout the globe.
Following Alan's relocation to California, a new Live Project band was formed in 2003. The album A Valid Path, Alan's foray into Electronica was released in 2004 and featured Pink Floyd's David Gilmour, The Crystal Method, Shpongle, Uberzone, PJ Olsson and Alan's son, Jeremy. 2008 saw the reissue of all the Alan Parsons Project albums in expanded form, containing never-before-heard bonus material and a 2-CD compilation called The Essential Collection. One of the most familiar Project tracks is Sirius, perhaps best known as the Chicago Bulls theme and more recently as walk-on music for The New Orleans Saints at their triumphant Superbowl game in 2010.
Alan's latest venture is an instructional series about recording called The Art And Science Of Sound Recording. See www.artandscienceofsound.com. All Our Yesterdays, a song written especially for the series, features some of LA's finest musicians and a rare performance by Alan on lead vocals. Alan lives in Santa Barbara, California with his wife Lisa and her two daughters, Tabitha and Brittni, four dogs, a lop-eared rabbit, and an 18-hand Clydesdale called Dante.
For more information visit www.alanparsonsmusic.com
—————–

All Our Yesterdays (Single)
All Our Yesterdays on iTunes (Available Now)
The Art and Science of Sound Recording Official Web
We are proud to announce that the legendary Alan Parsons will be releasing his new single "All Our Yesterdays" on Tuesday, June 15th through Authentik Artists. This marks the first release from Alan in several years and also features a very rare performance by Alan on lead vocals. The song comes from his new educational DVD series entitled Art and Science of Sound Recording which can be previewed HERE. We have posted the single for streaming on his official Myspace Page (Click HERE).
Alan Parsons has a production and artist career that spans over 30 years with credits that include The Beatles, Pink Floyd and his multi-platinum selling group The Alan Parsons Project.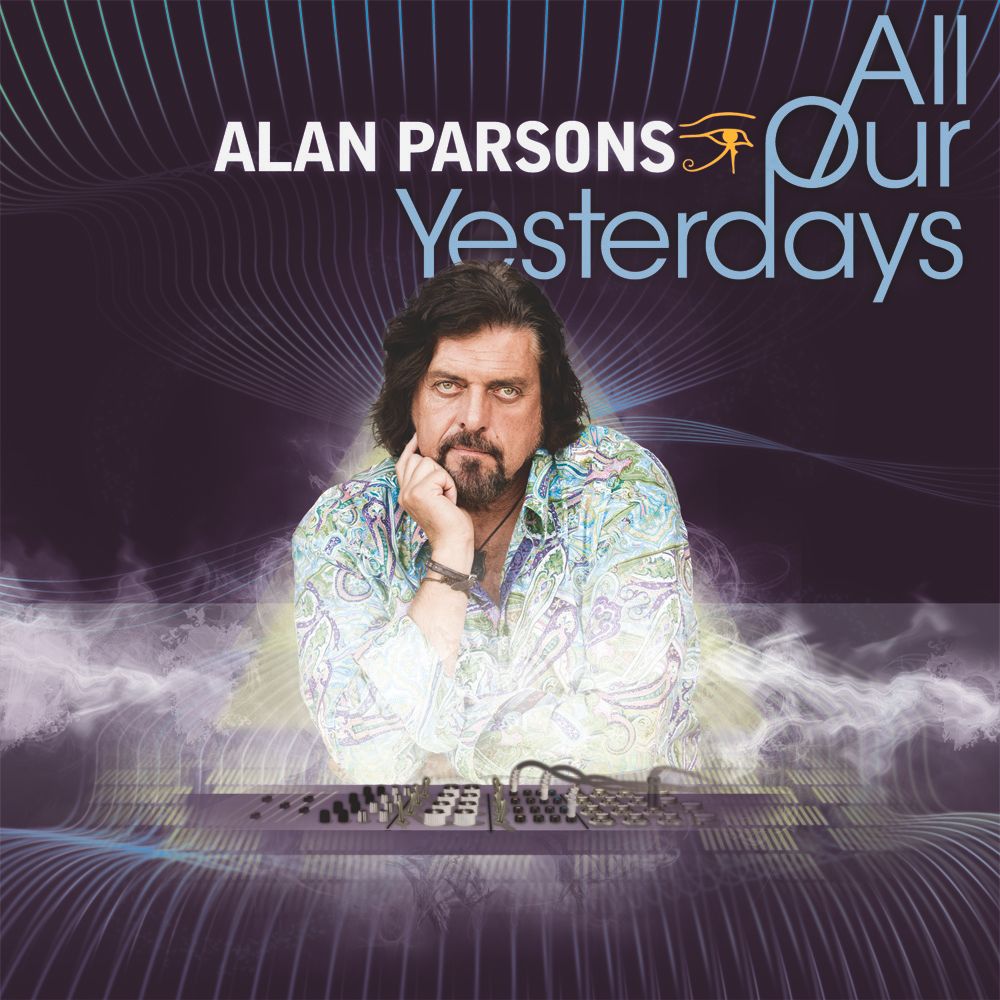 1. All Our Yesterdays (Listen)
2. Alpha Centauri
Available 06.15.2010 on digital retailers
The Boys of Summer are and always have been four best friends making music because we love it. We are four-piece rock band from the suburbs of Detroit that have finally found ourselves. After our whole lives spent on making music and being in bands we have found our voice. We have figured out the message that we want to convey to all of you, and the story we want to tell.
In today's industry things are really hard, money rules everything, and where we are from times are really hard. We are going to be committed to creating an environment, a family, where we can all connect. We have written and recorded 12 songs about certain times in our lives that we all want to share with you. Hopefully through this outlet online, as well as more in the future, you all can send us comments, messages about anything you'd like to hear from us or just to share stories with us. We hope that this record can evoke every emotion possible. You can play a song with the windows down driving around town with your friends, or when your having a bad day just sitting in your room. We want to share those times with all of you. Hopefully our relationship can go beyond just music. We all have big dreams, but we all need each other to make them come true.
The Boys Of Summer are: Kyle Mueller-Drums / Mark Warren – Bass / Jon-Paul Bakaric - Guitar and Vocals / Scab – Guitar and Vocals
—————–

What It's All About (Avail 06.15)
What It's All About on iTunes (Available Now)
Physical CD / Shirt Pre-Order (Purchase Now!)
Hands Like Glass have been added to the 2010 Rockin' Roots Festival in Bakersfield, CA at Stramler Park. This June 5th show has dozens of emerging and successful alternative artists like All Time Low, Boys Like Girls, Chelsea Grin, The Word Alive and more.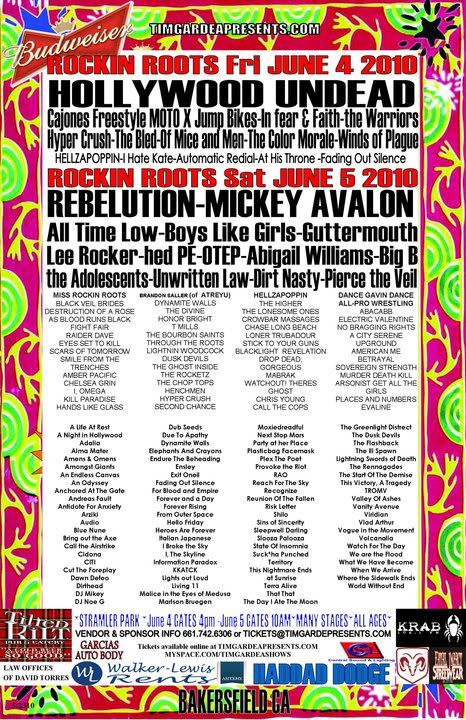 The Boys Of Summer have announced the tracklisting for their new LP What It's All About and have posted a new song called "This Is It" on their Myspace page. The new record will be available on iTunes and most other retailers on June 15th, 2010.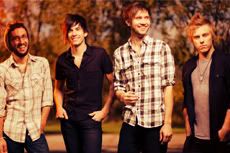 1. Things In Twos
2. This Is It
3. Love Like An Arms Race
4. Is She Fiction
5. Night Light
6. My Best Interest
7. Maps And Magnets
8. A Long Road Home
9. Gun Shy
10. I Don't Belong
11. What It's All About
12. 85 Insignificant Heartbeats